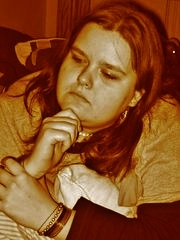 Gina Marie Tortorici
is an actress who did
Baby Butter Otter
in the show.
She only voiced that character at age 4-6. Now, Miss Tortorici is now 22 years old. She was born in 1994.
In the "Behind the Ears" interstitial of the program, it was shown that Torotici was assisted by Jelly's voice actress Jenell Brook Slack because she could not read the script at the time.
Ad blocker interference detected!
Wikia is a free-to-use site that makes money from advertising. We have a modified experience for viewers using ad blockers

Wikia is not accessible if you've made further modifications. Remove the custom ad blocker rule(s) and the page will load as expected.